Dave Watson: England Footballer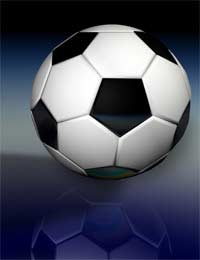 England Caps: 61
Goals: 4
Player: 1974 - 1982
Dave Watson's England career did not follow the usual pattern. His first fourteen caps were gained while he was playing in the Second Division, which at the time was the second-best level in the sport, not the fourth. He also he did not start playing for England until the age of twenty-seven, and the record he holds that he'd probably prefer not to is the most-capped England player never to have played at a World Cup tournament, the sport's highest level.
Early Days in the Sport
Beginning as a centre-forward at clubs close to home, Watson's career as a footballer changed for the better when legendary Sunderland manager Bob Stokoe took him north and converted him into a centre-half. He became a cornerstone of the team that ended up with the first giant-killing FA Cup final of modern times, when Sunderland beat cast-iron favourites Leeds United 1-0 in 1973.
By this time he was a footballer who had already begun to catch the eye of other teams and the England camp but it wasn't until April 1974 that he was given his first cap. That was in Sir Alf Ramsey's last game as England manager, a friendly draw against Portugal. His second cap came three matches later when he came on as a sub against Scotland, replacing Norman Hunter.
Contemporary newspapers reported that his appearance significantly steadied a vulnerable defence but the damage had already been done. England had already put two goals into their own net, and that's the way it stayed to the end.
A Regular England Footballer
Dave Watson became an England regular after that, usually partnering Colin Todd. He had also moved to Manchester City, finally playing in the sport's top division. But he suffered a back injury in the autumn of 1975, resulting in an operation at the end of that season, in May 1976 as a result, he was unable to play football for England for over a year.
While he was absent Liverpool's Phil Thompson established himself as an England regular but when he in turn suffered a long-term injury early in 1977 it left the way clear for Dave Watson's England comeback, at the age of 30.
He is famed as a footballer who played every minute of every England match in that year and his consistency at the heart of the defence was only tempered by England's inability to score, keeping them out of major competitions for most of Watson's football playing career. In a surprise purple patch he also scored all four of his England goals in a ten match run in 1979.
Even more bizarrely they were only scored against two teams. He took one each in the home and away matches against Bulgaria in the European Championship qualifiers, and two goals against Northern Ireland, one in the Home Championship and another in a European qualifier.
Top Sporting Disappointment
England did reach that 1980 European Championship in Italy but didn't get out of the group stage. Watson continued in the side although by now a footballer in his mid-thirties, and played in the qualifiers for the 1982 Spanish World Cup, for which England actually managed to qualify.
But Dave Watson had been criticised for errors against Romania and Switzerland in the qualifiers and then manager Ron Greenwood overlooked him in favour of younger centre-backs. Greenwood was handing over the England manager's reigns to Bobby Robson after the World Cup and it was not unreasonable that he would start building a new football team, so that was the end of Dave Watson's involvement in the sport at international level.
Remarkable Football Career
Dave Watson's tally of 61 caps (according to the FA, numerous other sources award him 65 and we're still looking at the discrepancy) saw him seventh in the list of highest-capped players on his retirement despite his late start at international level. Since then he has been overtaken by a number of others but he still remains one of the best regarded England footballers and defenders in the sport.
You might also like...