Trevor Francis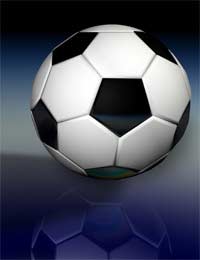 England Caps : 52
Goals : 12
Player : 1976-1986
Trevor Francis, who was a regular in the England side from 1977 to 1986, will be forever remembered as the first player to attract a £1m transfer fee when Brian Clough bought him from Birmingham City for Nottingham Forest in February 1979. But he had started an impressive international career well before then, a career that took him to 52 caps, scoring 12 goals and saw him playing a key role in the World Cup of 1982.
As a player, Francis undoubtedly had talent, with pace, excellent passing and the ability to take on defenders, however his talent was often difficult to harness in a side, in much the same way as one of his contemporaries in the England side, Glenn Hoddle.
Early Days
Francis made his debut for Don Revie in a friendly against Holland in February 1977 which England lost, but Francis impressed enough to retain his place for the World Cup qualifier against Luxembourg the following month, scoring on his competitive debut in a 5-0 win. Revie was making some odd decisions and team selections, then suddenly he abandoned the job in the summer of 1977 to manage the United Arab Emirates side. Ron Greenwood was drafted in and although the following two qualifiers that Francis played in were won, it was too late, so England and Francis didn't go to Argentina.
The next qualifying sessions were for the European Championships and Francis was part of a team who were expected to do well after topping their qualifying group with only one match lost. Francis was unlucky though, and an achilles tendon injury robbed him of an appearance at the tournament. England did not fulfil their promise and went out after the first round.
World Cup 1982: Spain
The passage to Spain was not as emphatic as for the European Cup two years before, with England coming second to Hungary with 9 points from 8 games (this was in the days of 2 points for a win, not 3). Francis only played in three of those eight games and didn't score in any, and the general consensus was that his club situation was affecting his international form.
Although he'd repaid the transfer fee by scoring the winner in the 1979 European Cup Final, Clough didn't seem to want to get the best from Francis, frequently dropping him or playing him out of position, wide on the right. His most effective position was as a deep lying striker, playing in the space behind the centre-forward and in front of midfield. Although Greenwood tried to stick with him when he was out of favour at club level, he found it difficult to select him when he wasn't playing well.
A new start at Manchester City (to whom he was sold on for £1m, thus recouping Forest's outlay) rejuvenated Francis and he played well in the Home Championship, the tournament being fitted in between Christmas and the World Cup. The fact that fitting the Home Championship in was beginning to cause problems with fixture congestion for club and country sounded the death knell for the championship and it would only last for two more years.
He did however keep his place into the World Cup final tournament and scored in two of the three group stage matches, all of which England won.
Then it all went wrong. In the three-handed second group stage, when despite England not letting in any goals, they failed to score any either. England's other two main creative forces, Trevor Brooking and Kevin Keegan, were recovering from injury and were only able to play for the last half hour of the vital last second group game against Spain, but nil-nil was not enough and England, and Francis, were on the way home again, despite not losing a game at the tournament.
Italian Adventure
Trevor Francis impressed enough at the World Cup to attract interest from Italy and transferred a month later to Sampdoria, where he was moderately successful, then Atlanta, where he got more first team football. Going abroad was not as common as it was now, Francis being one of only a handful of English players who had tried it during the Seventies and Eighties, and he lasted over four years, more than most.
Meanwhile Ron Greenwood had given way after the World Cup to Bobby Robson, who liked Francis as a player but injuries stopped him getting a decent run in the team. In the qualifying rounds for the next European Championships, the England team as a whole didn't play well and were unable to qualify.
Superseded
As Robson began to rebuild his team with the 1986 World Cup it was obvious that Francis would be too old to play in the tournament. He did continue to play in the qualifiers, now as a mature player helping the younger players to settle in.
Eventually a new playmaker for the area behind the striker arrived, in the shape of Peter Beardsley, and Francis played his last England game in a 2-1 win against Scotland, in April 1986, to earn his 52nd and final cap.
You might also like...