Why are they Called Caps?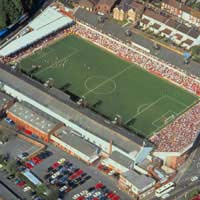 The short answer is that they really are caps that is, ones that you wear on your head. The term has evolved to a point where it is now used to mean an appearance for a national side or some other select team, and is applied to many sports, but its origins lay with football in England.
Who's Who?
For centuries many sports only used caps to distinguish between the two sides of a match, and football, as it emerged as a coherent team sport in the middle of the nineteenth century in the British Isles, was no different. Match programmes were required reading as the players would only have headgear, and possibly stockings, to mark the members of each team.
The concept of matching shirts and later full strips didn't emerge until sometime after league structures began to appear in the late nineteenth century. Pictures of the 1891 FA Cup Final between Blackburn and Notts County show the teams wearing co-ordinated shirts and breeches but no caps, so they had fallen into disuse on the playing field by then.
The Birth of The England Shirt
The first official international match was in 1872 between England and Scotland, but caps weren't given out until 1886. It was the FA who decided to start awarding them and the records show that N.L. Jackson, the founder of the Old Corinthians football club, tabled a proposal: "that all players taking part for England in future international matches be presented with a white silk cap with red rose embroidered on the front. These to be termed International Caps". And from then on, an actual cap was awarded for each match.
The colour and form of the caps came out in blue velvet rather than the original white in the proposal, although they are sometimes green. The match date was on the peak, along with the rose, which was later replaced by the English three lions emblem. Modern caps have 'England v' and the name of their opponents embroidered on the peak along with the year, and a silver tassel.
Cap of Honour
When tournaments began however, players were given one cap to mark a whole tournament, no matter how many games they played in, including the qualifying rounds. So although Peter Shilton is the record holder for the most caps awarded to an England player, with 125, he doesn't actually have 125 pieces of headgear. Even so, in 1970 when Bobby Charlton became the record holder with 106, passing his predecessor (105, Billy Wright of Wolves) he was pictured in football magazines with his caps spread out on his lounge floor, and it was still a pretty impressive sight. He was soon overtaken by Bobby Moore, who was capped 108 times.
As previously mentioned, Peter Shilton holds the current record for the number of England caps but he is some way behind the world record holder for men's football, the Saudi Arabian goalkeeper Mohamed Al-Deayea who had 181 caps when he announced his retirement from international football after the 2006 World Cup. The reason that 'men's' football is specified is because the outright world record holder for football caps is a woman, Kristine Lilly of the United States. She is still playing, but on October 7th 2006 her record stood at an incredible 340 caps. She is now expecting a baby so this total is unlikely to change for some time.
Cap Trivia:In July 2006, England caps hit the news in an unfortunate way when a robbery on Wayne Rooney's house was reported and among many other prized possessions, his England caps were taken.
You might also like...
Hi guys can anyone tell us where the caps are manufactured please
Greendave
- 28-May-19 @ 7:05 PM
Hi can anybody help me as I have a 1970 WC cap and it needs restoring but I can't find where or who make the caps for the FA ?
I don't believe this is accurate. Queen Adelaide's visit to Rugby School in 1839 - Following up Caps - this is the origin of honours caps.Back in the days when there was only "football" (closer to rugby) rather than what we now call Football (soccer).
Does a player receive a cap every time he plays a game for England.
waterbill
- 24-Jun-12 @ 7:18 AM
If and is the England team player still given a cap for play , why is this hat not worn for public events and showings , is the FA , going to reintroduce an official cap to be worn as kit to go with theirpublished suits when the team steps of the plane in Poland next year. would you not think this would not be a great marketing tool for the game and country and be the only one doing so , would fit so well with the Olympics and the sporting year ahead, as they say get a hat/cap and get ahead in the world . what do you think. Nick
CAP
- 15-Nov-11 @ 9:13 PM