Footie Facts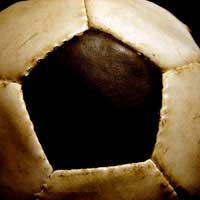 The first official inter-nation football game was between England and Scotland at the West of Scotland Cricket Club at Partick in Glasgow, on 30th November 1872.
The English captaincy was handed to Cuthbert Ottaway, as the original captain, Charles Alcock, was injured, and the Scots captain was their goalkeeper Robert (Bob) Gardner. The match was played in front of a 4,000 crowd and ended at 0-0.
England and Scotland were the only two countries with official football teams until the Welsh and the Irish joined in 1879 and 1882 respectively. The four countries began an annual tournament, the Home Championship, during the 1883-4 season, which was the first national football tournament in the world. This ran until 1983-4 when the last Championship was played. This was partly down to the increasing prominence of the World Cup and then the European Championship, but the end was hastened by the refusal of some countries to play in Belfast because of the civil war being waged in Northern Ireland.
The first matches against opposition from outside the British Isles were in 1908, when England went on a brief tour in Europe, playing Austria twice and then Hungary and winning all three matches very easily.
Post War Involvement
International football was played at the Olympic Games but FIFA recognised that this was for amateurs and that the game needed a tournament for the professional players. Football had been played by professionals firstly in Scotland and then in England almost from the very beginning. Hence the first World Cup tournament was held in 1930, but it was ignored by England until the first post-war cup, in 1950.
England's highlight was of course the hosting and winning of the World Cup in 1966, but results since then have been disappointing, with England not qualifying on two occasions, and, when they have qualified, going out in the quarter-finals or earlier, apart from the semi-final defeat in 1990, against Germany on penalties.
UEFA started the European Championship, initially called the European Nations Cup, in 1960 but England didn't qualify until 1968 and their best showing was losing in the semi-finals of the tournament they hosted, in 1996, again to Germany on penalties.
England Caps Trivia
Peter Shilton, England's goalkeeper for much of the 1970's and 1980's holds the current record for the most caps awarded to an England player. During his 125 matches he only let in 80 goals, but Gordon Banks holds the record for the number of consecutive clean sheets, at seven, between 26th June 1966 and 23rd July 1966
The other England players with more than 100 caps are Bobby Moore (108), Bobby Charlton (106) and Billy Wright (105), which if nothing else, proves that it helps to have a name that begins with 'B'.
Goal Scorers
Bobby Charlton heads the England goal-scoring table with 49, one more than Gary Lineker who took considerably fewer games to reach his tally. Jimmy Greaves is next on 44 goals, but all three of them are likely to be overtaken by Michael Owen, currently on 36, if he can stay injury free and regain his previous form.
Geoff Hurst will be forever remembered as the only person so far to score a hat trick in a World Cup Final, in 1966 of course. Hat tricks scored by players in the current England squad are two for Michael Owen, against Germany in 2001 and Columbia in 2005, and Peter Crouch against Jamaica in 2006.

If friendly matches are discounted, the highest number of goals scored is 22 by both Michael Owen and Gary Lineker. Lineker took the Golden Boot award for the most goals scored in the 1986 World Cup and thus holds the record for the highest number of goals by an English player in a single tournament. He is also among only eleven players in the world to have attained double figures for goals scored in World Cup Final Tournaments.
In the current England squad there are a number of players behind Michael Owen who have 10 to 12 goals (as of January 2007) each; they are Wayne Rooney, Frank Lampard, Steven Gerrard and Peter Crouch.
Oldies and Youngsters
The oldest player to get a cap was the legendary Stanley Matthews who was 42 years and 103 days old when he played in World Cup Qualifier against Denmark on 15th May 1957. He is also the record holder for the longest England career with a span of 22 years and 228 days between his first and last caps.
The youngest player ever to play for England is now Theo Walcott, who was 17 years and 75 days old on his debut against Hungary in 2006. He replaced Wayne Rooney as the holder of this particular record, who was 17 and 111 days old on his debut against Australia in 2003. 'Wazza' also briefly held the record for the youngest ever goal-scorer in the UEFA European Championship with his two goals against Switzerland in 2004, but a Swiss player broke that four days later against France.

You might also like...