About Our Site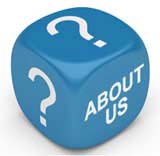 EnglandCaps was formed to offer a unique reference point on the england football team over the years.
EnglandCaps is the ultimate resource and reference guide to the history of the national side and its achievements.
England is the home of football, a sport that has circled the globe, and the English national side was the joint first to be assembled (with Scotland, who they played in the first ever international match). EnglandCaps follows the history of the international game from that first moment to the spreading of the game and its occasional returns home.
The 1966 World Cup heroes are featured along with many other legends of the game who have amassed large numbers of caps. Key games are summarised with, where possible, completely accurate descriptions of the games key moments.
Part of the fun of writing on EnglandCaps is delving into the various different reference sources to resolve discrepancies on statistics, game line-ups and so on. It's amazing sometimes to see an error that has crept in somewhere, particularly with the history of the game, and then just blossomed. On the internet in particular these mistakes proliferate very easily and it's only by going back to historical resources that what really happened can be uncovered.
Profiles of all former England managers, the outstanding captains and many of the influential players are here along with other information such as the great stadiums that have featured famous England matches.
So if you're looking for the definitive word on the England international story, look no further than EnglandCaps.

Related Articles in the 'Site Information' Category...